Yatsen Global
(YSG
US) stock price soared +75% on Nov 19th, 2020 on its trading debut on NYSE. Yatsen has successfully launched three brands: Perfect Diary, Abby's Choice, and Little Ondine. The secret behind Yatsen's success is its digitally-native approach to consumers. The company's products target Gen Z customers who are generally more tech-savvy and price sensitive.
Yatsen Global adopts DTC that leverages online platforms, which generate ~90% of the company's revenue, with Tmall Flagship store as their main DTC platform. Yatsen's first brand, Perfect Diary, was launched in 2017 and quickly gained popularity. Our data showed that Yatsen Global cosmetics sales accelerated in 2018. In 2019, its strong sales continued with triple-digit growth y/y and successfully overtook other top domestic players, and remained resilient in 2020 YTD.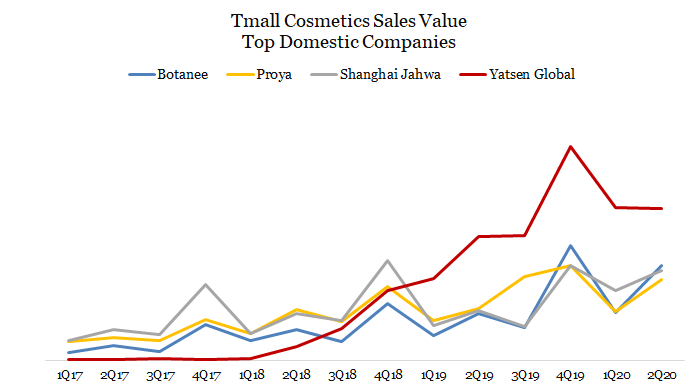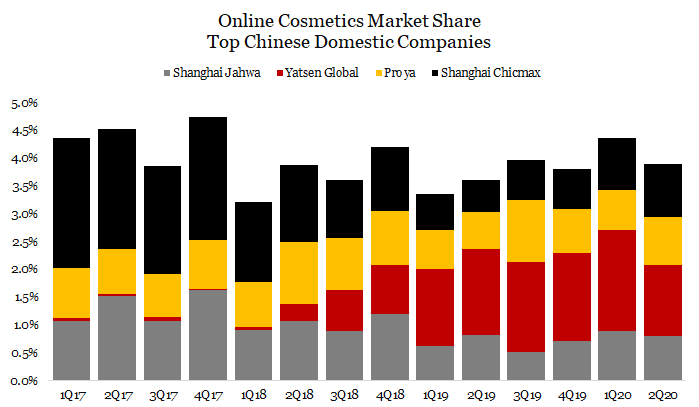 As part of their digitally-native approach, Yatsen utilizes social media platforms such as WeChat, Weibo, and Xiaohongshu to create buzz for
its
brands.
It
collaborate
s
with KOLs
and
cultural institutions
, and conducts
live streaming
promotions
.
(
)
Yatsen's success signals a shift in consumer preference, especially among Gen Z. Another key winning point for Yatsen is its affordable price for value. Yatsen partners with top international manufacturers, who also provide for high-end brands such as YSL and Lancome, reinforcing quality to their products. At the same time, it has kept its pricing well-below the competitors. This has also successfully attracted the thrifty Gen Z consumers so far.

Sandalwood can track cosmetic sales on a weekly basis, and to a SKU level. For blog-posts, and marketing purposes, we have to protect our paid clients, and only share 1 quarter stale data.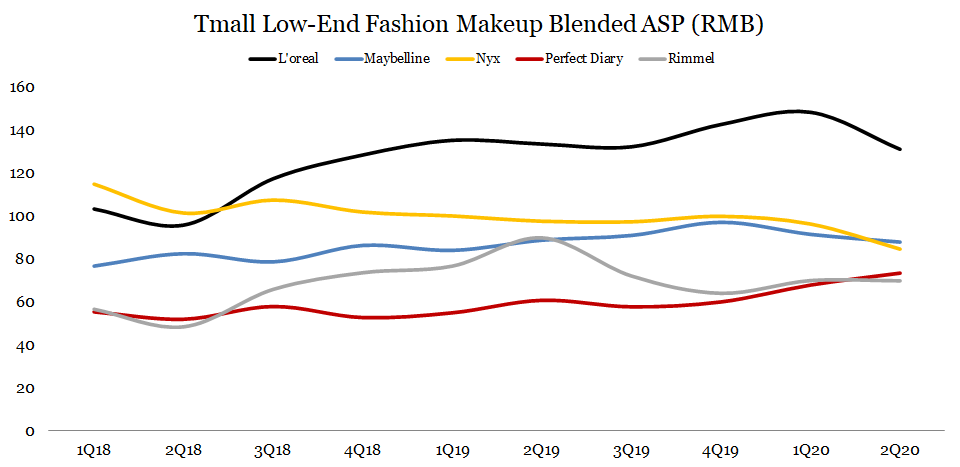 Sandalwood Advisors is Asia's first alternative data platform. You can also follow us on Twitter or on